Quicken vs QuickBooks Online
Quicken vs QuickBooks: QuickBooks is almost always a better option than Quicken because it is true accounting software for businesses, while Quicken is more focused on personal finance. QuickBooks will grow with you as your business expands, from a startup to a corporation, without having the need to upgrade later. Get up to 50% off with your paid subscription to QuickBooks Online.
Quicken is predominantly a personal finance tool and isn't great for small businesses. However, it can be a better fit than QuickBooks if you have a rental property business and need software that is customized to keep track of tenants, rental rates, and lease terms. Otherwise, you'll want to use QuickBooks for your business needs.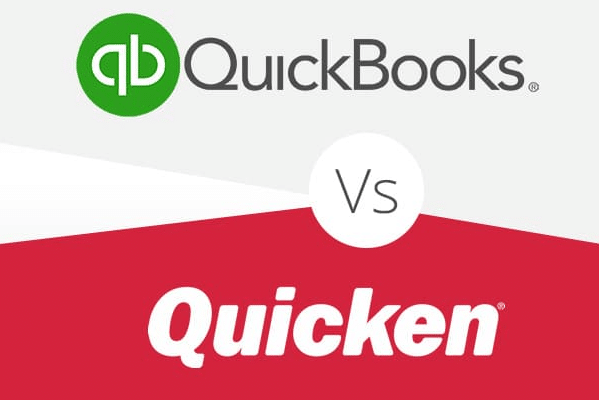 Quicken only has one software option available for businesses, which is their "Home & Business" package. For the remainder of this guide, we will, therefore, focus on the features of Quicken Home & Business software versus QuickBooks Online Plus.
Quicken Home And Business Vs Quickbooks
QuickBooks beats Quicken hands down because it was designed for businesses to do their bookkeeping, whereas Quicken was created for consumers as a way to track their personal finances and investments. In addition, QuickBooks is not limited when it comes to sharing your data with other users or tracking your invoices and bills.
Beyond the fact that it's specifically for businesses, here are three reasons why QuickBooks beats Quicken every time:
1. Gives Multi-User Access
QuickBooks Online (QBO) is a cloud accounting software, which means that anyone with a user ID and password can access your data from anywhere at any time. This feature gives you the ability to give your bookkeeper and tax professional access to your data so they can do their work without having to bother you. Unfortunately, you cannot give others access to your Quicken data because the software is installed on your computer.
2. Can Track Accounts Receivable & Accounts Payable
Cash flow management is one of the most (if not the most) important aspects of your business. In order to stay on top of this, you must be able to track the money that is owed to you from customers (accounts receivable) as well as the money that you owe to vendor suppliers (accounts payable).
QuickBooks Online will automatically update your accounts receivable balances for you as you enter customer invoices and payments, as well as your accounts payable balances as you enter your bills and pay them. This is different than Quicken, where you must manually track accounts receivable and accounts payable balances.
Are Quicken and QuickBooks the same company?
Quicken and QuickBooks are different software programs with a completely different set of features and operations. Quicken is more focused on maintaining personal finances for the user on the other hand QuickBooks is aimed to support the complex accounting needs of SMBs as well as Enterprises.
Is QuickBooks good for home use?
QuickBooks is a useful tool for handling your personal bookkeeping as well as your business finances. Using QuickBooks to manage all of your income and bills is simple. … The end result is being able to run financial reports on your personal finances to get a better handle on your personal books.
Is Mint better than Quicken?
While they're similar apps, each has its own specializations. And perhaps the biggest difference between the two is that while Quicken is a paid service, Mint is completely free. … Quicken offers more services than Mint, which may more than justify the fee you're paying for the service.
Quicken Vs. Quickbooks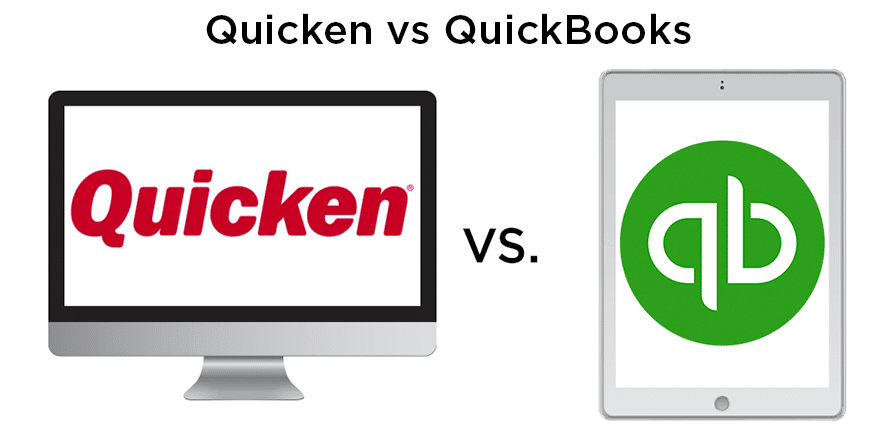 QuickBooks
QuickBooks is a full-featured business and financial management suite complete with tools for accounting, inventory, payroll, tax filing, invoicing, bank account tracking and reconciliation, expense management, budgeting, payment processing, and accounts receivable and accounts payable management.
That feature set is not a complete list of what QuickBooks can do. It can also plug into many additional software tools for added features. Essentially, QuickBooks is the Swiss Army Knife of business financial tools.
Like a Swiss Army Knife, QuickBooks can do just about anything you might need for your business, but there are some features that many businesses will never need, and the high price tag for QuickBooks Professional may be a reason to look elsewhere.
QuickBooks also offers both a desktop version for a fixed fee and an online version accessible through your web browser, tablet, or smartphone for a monthly fee. Some features, such as payroll management and payment processing, incur an additional fee regardless of which version you choose.
Quicken
What QuickBooks offers for the small business, Quicken offers for individuals and families. Quicken tracks your account balances, transactions, investments, personal budgeting, loans, and any other part of your personal financial life. The highest-end version includes the ability to track rental properties and small business in addition to your personal information.
These features allow you to turn your computer into your financial command center with updated information from each bank, investment, and credit account downloaded right into Quicken. You can also track investments with a cost basis to best understand the tax implications of buying, selling, and how you are building your portfolio.
Quicken Vs Quickbooks For Small Business
Quicken Home & Business accounting software offers all the ins and outs that come with the Premier version of Quicken's personal accounting software. Think spending tracking, budget goals, and loan management—pretty much anything you'd need from personal accounting software.
Quicken Home & Business, however, will also categorize your expenses, provide profit/loss projections, run cash flow reports, and help maximize your business tax deductions.
Read Also: profit formula
Quicken accounting software will cost $99.99 a year, and you'll be able to get your money back within 30 days of purchasing this software if it doesn't end up meeting your needs.
As mentioned, Quicken Home & Business is very much a personal accounting software with a few small business accounting features added into the mix. So, if you're managing the finances for a small side business—like running a rental property, for instance—Quicken could win out for you in the Quicken vs. QuickBooks debate.
QuickBooks Online Fundamentals
Different from Quicken Home & Business, QuickBooks Online is an accounting software option designed solely for business finances. So, whereas Quicken offers a few business features here and there, QuickBooks Online is all business, all the time.
Of course, with their incremental capabilities, these QuickBooks Online plans will all have different pricing. Simple Start will cost $20 a month, Essentials will cost $40 a month, and Plus will cost $70 a month. However, for a limited time, if you opt-out of the 30-day free trial and buy now, you'll be able to access a 50% discount for your first three months with whatever QuickBooks Online plan you opt for.
Quicken Vs Quickbooks For Mac
If you just want to track your personal financial information, Quicken has all of the features you could want. You can track everything related to your family's finances in one place without a lot of extra hassle.
If you have a small business, you have a tougher decision to make. If you are an independent online freelancer, Quicken's features may be enough for your business, but if you need anything more robust, QuickBooks is the clear winner in terms of features.
Make a decision that you can stick with, as you cannot easily convert Quicken data into QuickBooks or vice versa. Each has its own download and data storage specifications and the two are not compatible.