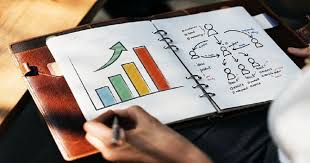 Developing an idea and launching a business can be challenging, but it doesn't have to be complicated. Visit adp.com if you need to have basic knowledge of all the steps.  For example, develop a solid team, obtain funding, choose a location, and name the business. You can also find helpful advice on social media platforms and business ideas from other entrepreneurs.
Building a strong team
When building a team, you want to include individuals with complementary skill sets. This way, you'll be able to accomplish a wide range of tasks without relying on one individual to do everything. Remember that your business rival is not just one person but a collective group of individuals with specific skills and strengths. The team members you choose should be flexible and able to respond to challenges, and you should consider the needs of the entire group when assembling your business plan.
Your team should have a shared definition of success. Each member has a unique story to share and likely has rich lives outside of work. Respect the people you hire and their contributions. They will respond positively and engage in their work. Putting a high value on each member will create a dynamic team environment where people can flourish.
Getting funding
Getting funding for starting a business can be difficult, especially if you're a first-timer. Starting a business requires capital for inventory, market research, and more. In addition, most start-ups lack a traditional network of lenders, making getting financing for a company even more difficult. While applying for a grant may not seem like a complex process, it's essential to understand how grant-issuing organizations assess your application.
Although the federal government and other organizations generally support small businesses, banks often don't lend to these new businesses. Getting funding for starting a business is essential for your success. The Small Business Administration has been helping entrepreneurs obtain financing for decades. It's your turn to make your dreams come true! The process is not as complicated as you may think, and it won't take long.
Choosing a location
When deciding on a location for a new business, it is crucial to consider what you need in a space and what you can't live without. Depending on the type of business, you may also need access to significant storage spaces, a warehouse, or other spaces. If you're not looking to attract foot traffic, it is also essential to think about your needs in a location. Then, analyze all your options to choose the best place for your business.
Knowing the market is the first step in choosing the correct location. Research the community to ensure that the area is safe and has a good reputation amongst customers. In addition to doing research, find out what kind of zoning laws are in effect. For instance, can the site hold an increased amount of business in the next three to five years? If so, you may need to plan for a more extended period. In addition, you should also consider pricing.
Choosing a legal structure
The legal structure of a business is essential for any startup. The choice you make will impact the business's day-to-day operations, tax filing requirements, and personal liability. Choose wisely. You'll want to choose the right type for your business based on your specific needs, but be aware that many options can have pros and cons. In addition to your liability, your legal structure will also impact your company's ability to raise capital and handle other paperwork.
Before choosing a legal structure, a business must consider its tax situation and financial needs. Depending on the type of business, a new company may fall into multiple categories, including sole proprietorship, partnership, corporation, and S corporation. While there are many benefits to all of these forms, you should consider your financial situation and growth plans when determining which business structure is proper. It can be challenging to change your legal system after registration, so take your time to consider your options and consult a CPA to help you make an informed decision.
Building a business plan
A detailed business plan must contain information regarding the finances, the market, and your company's products and services. While the financial aspect of the program should be included for established businesses, a new business needs to detail its projected revenue, costs, and plans. It should also include estimated earnings for the first few years and include projections for the company's growth rate and potential investors. Finally, it must consist of a budget that outlines all of the costs of developing and marketing your business.
Building a business plan is the first step to deciding whether to start a business. A well-written plan helps prospective business owners evaluate their ideas on paper and eliminates the possibility of wasting time and money. A business plan can serve as the roadmap for the business's operations, guiding future managers and owners. It can also be used to apply for funding and bring in business partners. Once written, the plan can be revised as circumstances change. It serves as a reference for future decisions and can also serve as a tracking document to measure your progress towards your goals.